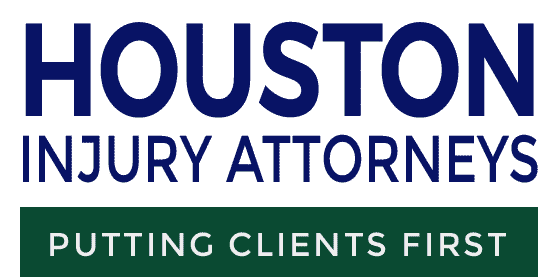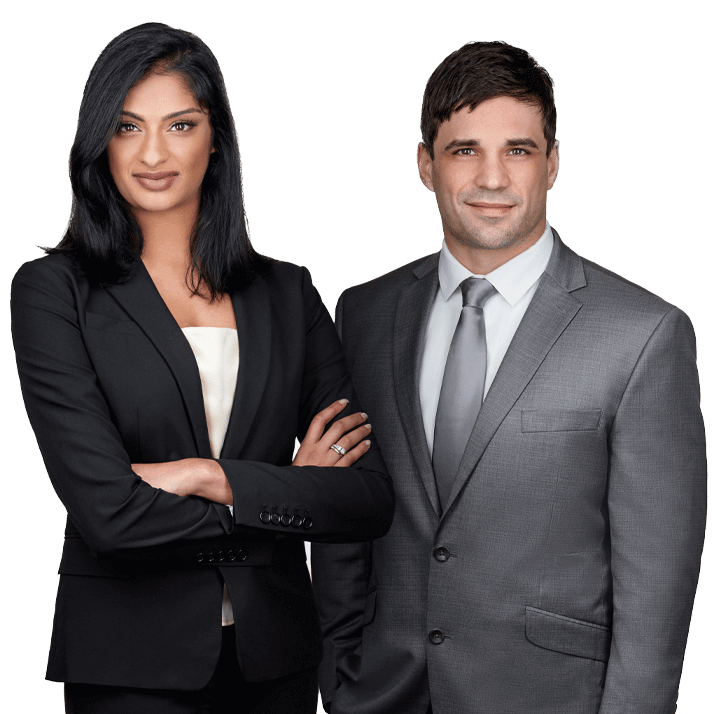 Your Houston Personal Injury Lawyers: Kishinevsky Law Firm
Passionate representation for accident and injury victims in Texas
When you work hard for a living, a serious injury can cost you more than just lost income: it can cost you everything you have. The bills start to pile up, and it's hard to focus on recovery when you're worried about your family's future. You're still trying to process everything that happened and deal with the pain and trauma of the situation. There's so much to do and it seems like you don't even know where to begin. It's enough to make anyone feel overwhelmed and demoralized. All too often, that's exactly the time the insurance company tries to swoop in and take advantage of you when you're at your most vulnerable. That's why you need a true partner in this situation. Someone who can work with you to protect your interests, help you get back on your feet, and provide the help you need to get on the road to rebuilding your life.
That's exactly what the Kishinevsky Law Firm does: we help people when they need it most. Our Houston injury attorneys are passionate about getting you the compensation you need and the justice you deserve. We are a team of trial attorneys committed to helping you through the process of filing a lawsuit or a claim against the people or entities who caused your injuries. We never settle for less; you shouldn't have to, either.
Compassionate counsel for injury victims in and near Houston
Even a "minor" injury – one that heals cleanly, and in a short amount of time – can cause some serious setbacks for victims and their families. Catastrophic injuries, though, are a whole other ballgame. These are the types of injuries where a person may need help for the rest of their lives. The Houston personal injury attorneys of Kishinevsky Law Firm can help with claims involving:
Traumatic brain injuries
Burn injuries
Spinal cord injuries
Traumatic amputation
Permanent scarring and disfigurement
Permanent nerve damage
Permanent hearing or vision loss
Whether your injury will heal with time and treatment, or you or a loved one will live with the effects of an injury forever, one thing is clear: you should not have to pay when someone else causes you harm. At the Kishinevsky Law Firm, we help parents, children, seniors, and families access the civil justice system so that the negligent parties are held accountable for their actions and the victims like you get the help and justice they deserve.
Your choice for car, truck, motorcycle, and vehicle accident claims in Houston
The greater Houston area is huge – approximately 10,000 square miles of space with between 6-7 million residents, and there are approximately 25,000 miles of roadways. Due to the enormous distances involved, roadway designs, and other logistical and infrastructure features unique to Houston, trying to get from Point A to Point B as a pedestrian or cyclist presents a number of significant challenges, so most residents use personal vehicles for their daily transportation needs, and spend a lot of time driving on Houston roadways – and dealing with Houston traffic – because of necessity and convenience. The Kishinevsky Law Firm represents people who have suffered injuries in car accidents, truck accidents, and motorcycle accidents on our roadways, and on private and public properties. Contact us today for help with claims stemming from:
Bicycle accidents
Public transportation accidents
UM/UIM accidents
Defective vehicle parts
Our Houston injury attorneys handle claims involving single vehicles and multi-car wrecks, as well as those that occur in parking lots and on private property. No matter how you, your child, or your loved one is hurt, we want to help if you need us.
At Kishinevsky Law Firm, we focus on helping people who have been injured due to the fault of someone else. We know the process can be overwhelming at times, which is why we never charge you for a consultation if you want to discuss your case and your specific needs in greater detail, to get a better understanding what our Houston injury lawyers can do for you.
Google Reviews
Mr. Kishinevsky is extremely very
professional. Always kept me informed
and updated on what was going on with
my case. I highly recommend using
him and his law firm.
Rashmi and Leo are one of the
most professional lawyers I've
interacted with before. All of
my requests have been dealt
with in a very courteous manner.
Protecting the rights of people injured on dangerous properties in Houston
Property owners owe their visitors a duty of care. That means making sure their buildings and walkways are safe, and warning people if there are potential dangers. If you are hurt on someone else's property, you may be able to file a premises liability lawsuit to recover damages for your injuries. The Kishinevsky Law Firm represents clients of all ages in claims stemming from:
Negligent security. Businesses should ensure the safety of their customers, employees, and visitors. Issues like willful ignorance of high crime risks and failure to do basic crime risk assessments; broken or inadequate security features like lighting, fencing, and security cameras; deliberate violations of company security policies; inadequate or improperly trained security guards; and negligent hiring practices (such as neglecting to do a background check – or ignoring the report itself) can put people at risk. If a property is unsafe and you are a victim of violence as a result, you may have a negligent security claim.
Daycare injuries. When you entrust a daycare to look after your children, you are entrusting them with the most important thing in the world, and they have a moral and legal duty to live up to that trust and to properly supervise your child, especially since they are being paid to do so. The Texas Department of Child Care Licensing has comprehensive laws that establish strict standards of care for how daycares are supposed to supervise and protect children. In situations where a child is injured while a daycare is supposed to be looking after them, an investigation often reveals that the injury is a direct result of the daycare violating the law. If your child has been injured due to the fault of a daycare, contact us to speak to a Houston daycare injury attorney and find out your legal options.
Construction site accidents. Construction sites are inherently dangerous places – and there are a lot of them in and around Houston. Depending on the specific activities being performed, there are established standards of care for the work being done, both under OSHA and other applicable law, and by industry practices for assuring the safest work environment possible and taking reasonable steps to protect workers from the most obvious and common dangers they face on the job. Some construction employees and contractors are covered by workers' compensation insurance if they are hurt on the job, but many employers do not purchase that insurance, leaving employees unable to make a claim through that system. That system also may not apply if you are a contractor, site visitor, or just a passer-by or if a defective product caused your injuries.
Workplace accidents. The U.S. Bureau of Labor Statistics (BLS) found that in 2020, a worker died about every 111 minutes from a work-related injury. That same year, about 2.7 million workers sustained job-related, non-fatal injuries which forced workers to stay home and/or seek medical treatment. Our Houston injury lawyers handle third-party injury claims arising from dangerous worksites throughout the area for victims who are not covered by workers' compensation insurance Whether you are injured working in an oil field, for a grocery chain, as a truck driver or home health aide, or for any company which does not provide benefits, we want to help.
Experienced counsel for product liability claims in Houston
When you buy a product – like a car seat, a nasal spray, a power tool, or a bicycle helmet – you expect it to work the way it's supposed to. If that product has a defect, though, it could do more than just not work; it can cause a serious, potentially life-threatening injury or worse. Should that happen, you can seek damages through a product liability claim.
The Kishinevsky Law Firm helps victims and their families when a defective product causes irreparable harm. While we primarily focus on defective medical devices and dangerous medications, we have the skills, resources, and experienced to represent you in any defective product claim. Contact our personal injury lawyers in Houston today to learn more.
Meet your team at the Kishinevsky Law Firm
Kishinevsky Law Firm prides itself on a client-first approach to the practice of law. Leo Kishinevsky and Rashmi Parthasarathi are partners in life and in practice, so you always get a team approach to your case. We invite you to learn more about us as a team or as individuals.
Why choose the Kishinevsky Law Firm?
Picking the right injury lawyer to help you is a big decision, and you probably have a lot of questions: how do the bills get paid? Should I talk to the insurance companies? What do I do about my car? When will I feel normal again?
At the Kishinevsky Law Firm, our Houston accident and injury lawyers know that getting answers is just as important as reaching a fair outcome for your case. So when you're worried about the present or the future, you can rely on us to help ease your stress. It's our promise to you that we:
Will always treat you, your family, and your case with respect. We know you have a lot to deal with as you work through your recovery, and that your time is valuable. If you're too injured to come to us, or if there's other logistical issues preventing you from coming to our office, we can schedule a FaceTime call or video conference instead.
Will communicate with you. That means answering your calls, returning your texts and emails, and being honest and upfront about what you're facing.
Always have your best interests in mind. We never lose sight of the fact that our goal is to help people get the full justice they deserve and to accomplish this for our clients, not to settle cases fast and move on to the next one. It is always your case and your decision how to proceed, and we understand that it is our job to provide you the information and guidance you need to make an informed decision how to move forward and what to do next. If we think a settlement offer is fair, we'll tell you. If we think the settlement offer isn't fair, we'll explain why we think your case is worth more. Ultimately, we are able to achieve a fair result for most of our clients without needing to go to trial, but if we think going to trial is necessary in your case, we'll explain why, help guide you and prepare through every step of the process, and do the work to present your case at trial and seek justice on your behalf.
Won't make you pay anything upfront. Our Houston personal injury lawyers work on contingency. That means that our fee is contingent upon us winning your case. Once we win, we take our fee from your award, so it never costs you anything out-of-pocket. Our initial consultation is always free.
You don't have to face this alone. The team at Kishinevsky Law Firm has your back.
Injured in Houston? Kishinevsky Law Firm is ready to help
Dealing with a serious injury? We can help. Our Houston personal injury attorneys have the skills, resources, and passion you want on your side. To schedule a free consultation with the team at Kishinevsky Law Firm, please call 832-529-1111 or fill out our contact form.