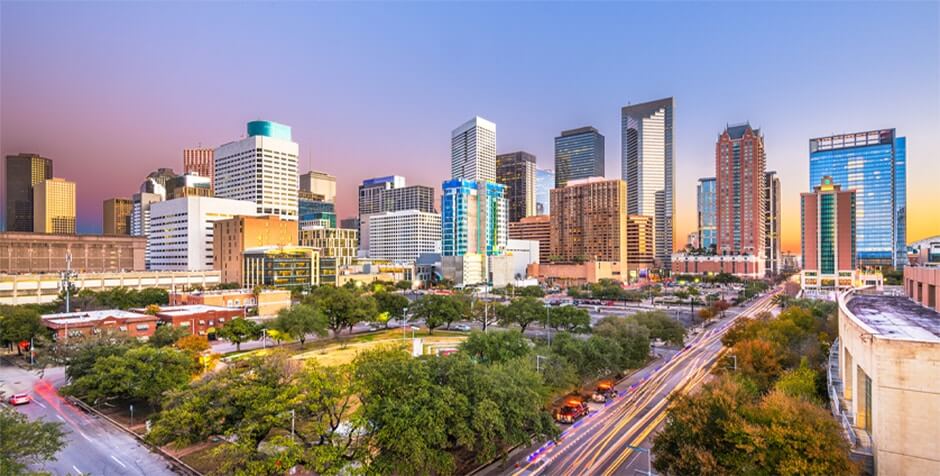 Houston Defective Medical Device & Dangerous Drug Attorneys
Legal support for patients injured by medical implants, devices, and medications in Texas
Medical devices and implants are designed to assist patients with their health. In some cases, these devices help keep a patient alive, or improve their quality of life. Advancements in science and technology mean new drugs and medications come out all the time, offering patients different ways to manage illnesses and conditions.
The companies that design and manufacture these products have a heightened duty to consumers to ensure their medical devices and medications are safe to use. If a patient's medical device malfunctions or fails to perform in the way it's supposed to, or if a medication has unexpected side effects that are downplayed or left off the warning label, it can put a person's life at risk.
Although the medical industry is highly regulated, this doesn't stop dangerous devices and drugs from making it onto the market. Often, these faulty products are not subject to a recall until patients suffer injury – and for those people, it can be too late. If you or a loved one were injured from a defective medical device or dangerous drug, the Houston attorneys at the Kishinevsky Law Firm want to help. We understand how these complex cases work, and we are ready to fight on your behalf.
What is a medical device?
According to Drugwatch, there are 175,000 medical devices on the market, all of them under regulation by the U.S. Food and Drug Administration (FDA). They define a medical device as "'an instrument, apparatus, implement, machine, contrivance, implant, in vitro reagent, or other similar or related article' which meets several requirements and is intended for diagnosing, curing, mitigating, treating or preventing medical conditions."
Medical implants and devices can include things like cardiac monitors, pacemakers, artificial joints, breast implants, contraceptive devices, robotic surgical tools, or surgical mesh.
What is a medical device recall?
Like with any consumer product, if a manufacturer learns of a problem or defect with their medical device, they must come up with a solution to fix the issue or remove the product from the market. Per the FDA, "Recalls occur when a medical device is defective, when it could be a risk to health, or when it is both defective and a risk to health."
Depending on how and when the defect occurred, a recall can encompass an entire product line, or only certain makes and models of a product. In most cases, the medical device manufacturer will initiate a recall, but in cases where they refuse, the FDA steps in and issues a mandatory recall.
Once a company or the FDA initiates a recall, the FDA adds it to its Medical Device Recall Database. They also publicize the recall to patients and physicians, along with the potential risks and dangers of the medical device.
In other cases, the FDA may issue a black box warning, which is the FDA's most stringent warning for medical devices and/or drugs that are on the market. The black box warning is used to alert consumers of serious side effects that cause injury or even death. It is also a trigger for manufacturers of drugs to create a new medication guide that explains how patients can safely use a specific drug. Oftentimes black box warnings go unnoticed by both consumers and doctors/medical providers alike. A drug or device with a black box warning will oftentimes stay on the market, and indicate that the drug or device is for restricted use only.
A quick note about FDA involvement and consumer complaints
It is important to note that the FDA will not step in over a handful of complaints; a drug or device must reach a certain threshold before the FDA takes notice and takes charge. But that does not mean you cannot take steps to report the injury or effects yourself, so that there is a record upon which the FDA can build.
You can also report adverse effects caused by non-medical products to their manufacturers, as well. For example, if you suffered injury or developed a medical condition because of a product like Round-Up, you can report it directly to Monsanto. (Note that Bayer Pharmaceuticals owns the medical division of Monsanto, so injuries from drugs or devices must be reported to Bayer.)
What are common injuries from defective medical devices?
Defective medical devices can cause a number of long-term, even permanent, injuries. Depending on the device, a victim may sustain:
Organ damage, including perforation
Bone breaks and fractures
Heavy metals poisoning
Infections, which can lead to sepsis or necessitate an amputation of a body part
Vision or hearing loss
Heart attacks
Tissue necrosis
Chronic, severe pain
In the most tragic cases, the injuries caused by defective device can prove fatal.
What are common injuries from dangerous drugs?
Defective drugs can cause injuries and health problems including:
Cardiovascular issues
Various cancers
Kidney damage
Respiratory failure
Organ damage or failure
Pulmonary dysfunction
Strokes
Why do all these defective medical products make it to stores in the first place?
There are many, many reasons why defective drugs and medical devices make it to market when they shouldn't, but most of them are rooted in this fact: pharma companies exist to make money. When they can cut corners, they will.
A good example of this is they way medical device manufacturers take advantage of something called 510(k) premarket submissions and pre-market approval (PMA). These are complicated processes, but in general, they were designed to help get products to market faster.
Imagine you manufacturer cotton swabs. Your company decides it wants to make new swabs, but now they will have blue sticks instead of white ones. If you can demonstrate that your new product is "as safe and effective, that is, substantially equivalent, to a legally marketed device" as your original product, the FDA will fast-track your new product to market through the 501(k) process. This is important because PMA can take years for a new Class III product – and the longer it takes, the less money the company makes.
In many cases, though, pharma companies use these same processes to market entirely products in new and entirely untested ways. One example of this is transvaginal mesh, a product designed to help women with a condition called pelvic organ prolapse (POP). This mesh used to be made from animal tissue, but somewhere along the line, manufacturers realized they could use synthetic hernia mesh to fix the issue, which was less expensive. So what the manufacturers did was submit their already-existing, synthetically-made hernia mesh for 501(k) approval for use in POP procedures, saying it was basically the same thing.
Except it wasn't. No one ever tested the effect of this material being used in an entirely different way, in an entirely different part of the body. The mesh started to erode in the women who had the surgery; thousands of women suffered permanent scarring, pain, and disfigurement as a result.
You can find examples like this throughout the history of medical devices and drugs. Devices go untested and drugs are prescribed for off-label, unapproved uses at the "suggestion" of pharmaceutical companies, and real people get hurt. It's why people with hip and knee implants ended up with cobalt poisoning, and why thousands of people ended up addicted to opioids.
Can I sue a pharmaceutical company for injuries from a faulty device or drug?
Yes, you can sue a pharmaceutical company if you are injured or if your loved one dies because of a dangerous drug or defective medical device. Typically, these cases involve a failure to warn:
The side effects are not listed. The FDA requires that all potential side effects and injuries be listed on drugs and devices. This is why every medication comes with that long insert regarding the potential effects. If a pharma company knows a particular side effect is possible but does not warn you about it, that company can be held liable.
The side effects are downplayed. In this instance, the pharmaceutical manufacturer admits a particular effect or injury is possible, but:

Downplays the chances of such an effect or injury so much that it is not listed, or
Lists the injury or effect, but it claims that fewer people are at risk than actually are.
The attorneys at the Kishinevsky Law Firm are ready to advocate for you when a manufacturer fails to take responsibility when they cause you – and patients across the country – preventable harm. We work to investigate every detail of the design, manufacturing, and marketing process to find out how and why negligence occurred.
How can a Houston defective medical device and drug attorney help my case?
When determining the strength of a defective product case, we take a variety of factors into consideration. These can include things like:
The severity of your injury or condition
Whether the device was subject to a recall
Evidence of defective design or components
Whether the manufacturer disclosed risks
Whether the product's advertising was misleading or false
Whether other patients reported injuries or fatalities
Because the statute of limitations to bring an injury claim in Texas is only two years, it is crucial to talk to an attorney as soon as possible after you discover your injury.
How much is my Houston defective drug or device claim worth?
Because every patient and every injury is different, there is no calculator to determine the value of your case. However, we work closely with your medical team and other experts to find out how your injuries have affected your life – physically, emotionally, and financially – and calculate your losses and damages accordingly. Compensation typically includes:
Coverage of medical expenses, both current and future
Wage loss and future earning potential due to your injuries
Physical or occupational therapy, if necessary
Pain and suffering damages, both past and future
Damages for mental anguish and physical impairment, past and future
If a drug manufacturer or other liable party is grossly negligent, our Houston attorneys may also seek punitive damages on your or your loved one's behalf. We can explain the different types of compensation in a free consultation.
Is there a defective medical device and drug lawyer near me?
You can find The Kishinevsky Law firm at 13831 Northwest Fwy., Suite 312, in Houston. We offer plenty of parking, and there's a bus stop right in front of our building. If you are too injured or disabled to come to us, we can come to your home, hospital, rehabilitation center, or set up a conference via telephone or Zoom. We want to help.
Contact our Houston defective medical implant attorneys today
Defective medical devices and dangerous drugs put patients' lives at risk. If you or a loved one suffered injury from a defective medical device or drug, the Houston injury attorneys at the Kishinevsky Law Firm can provide knowledgeable legal guidance. Our consultations are always free. Call 832-529-1111 or fill out our contact form today.