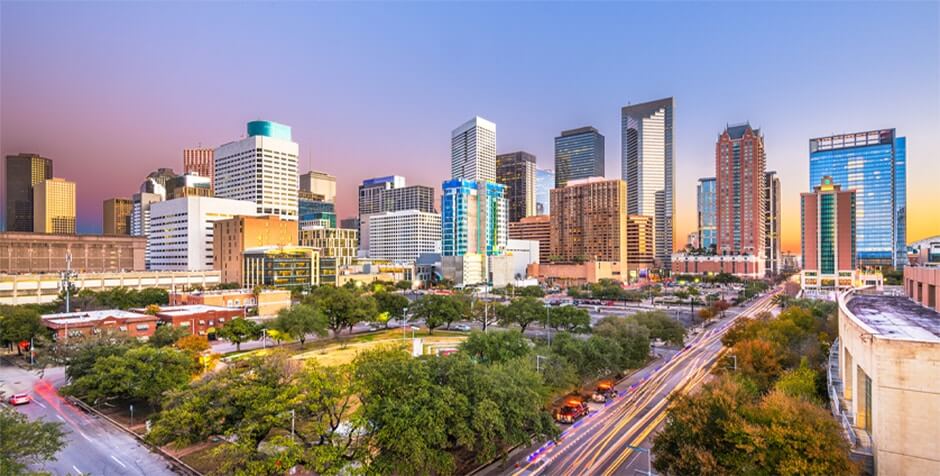 Houston Personal Injury Lawyers
Helping individuals and families in Houston move forward
It's been said that the average family in the US only has about $400 set aside for an emergency. If that emergency involves hospital bills, medical treatments, lost wages, and property loss, that's not nearly enough. And when that emergency is the fault of someone else's negligence, we don't think it's right that you should have to pay for it.
The Kishinevsky Law Firm was founded to help people when they need it the most. Our Houston personal injury attorneys represent clients in Harris County and throughout Texas whose lives have been turned upside down because of someone else's wrongdoing. Whether your injury will heal in time or have life-altering consequences, we are the team you want on your side. Our initial consultation is always free, so call today to get more information about what we can do for you and how we can get started on your case.
What kinds of personal injury cases do you handle in Houston?
The Kishinevsky Law Firm handles a wide array of personal injury cases, including catastrophic injuries which require a lifetime of care. Our Houston personal injury lawyers can help you with:
Catastrophic injuries. In a best-case scenario, the injury you sustain will heal over time, and life will get back to normal. In some cases, though, a person will suffer a catastrophic, life-altering injury – the kind that never truly heals and leaves a victim in chronic pain or with a need for long-term care. Traumatic brain injuries, neck & back injuries, spinal cord injuries, burn injuries, and limb loss are all examples of catastrophic injury.
Child injuries. Getting bumps and bruises is a natural part of childhood, but even a "minor" injury for an adult could have life-long effects on a child. At Kishinevsky Law Firm, we understand the unique challenges that arise when a child has been injured, and we can handle those challenges. If someone else's negligence causes your child harm, we are here to help.
Negligence claims. Most personal injury lawsuits are about negligence. Simply put, negligence is the failure to do what a reasonably prudent person (or company) would do in a similar situation. At trial, a jury or a judge would determine whether someone's actions were reasonable or unreasonable based on the evidence presented.
Premises liability claims. Property owners owe their visitors a duty of care. When they fail in this duty, you can hold them liable for your injuries. We take on complex claims involving negligent security, daycare injuries, and third-party claims for construction site injuries and other work injuries.
Product liability claims. Defective consumer products accounted for about 11 million emergency room visits in 2020. That same year, the Food & Drug Administration recalled hundreds of medications and medical devices. When a dangerous drug, defective medical device, or any defective product causes you harm, call our Houston injury lawyers for help.
Wrongful death lawsuits. Losing a loved one unexpectedly is always tragic. Losing a loved one because of a preventable accident or act of negligence is inexcusable. Wrongful death lawsuits allow families to find closure while holding the negligent people (or entities) accountable for the harms they have caused you.
Can you help me after a vehicle accident in Houston?
In 2020, there were 58,167 traffic accidents in Houston, resulting in 274 deaths and more than 7,000 injuries – and that was during a year where traffic was down considerably. Unfortunately, there is a high chance of you or a loved one being in a wreck in the greater Houston area. At the Kishinevsky Law Firm, we help anyone – drivers and passengers, pedestrians and cyclists, workers and passers-by – who was hurt in a wreck in Houston. Our injury attorneys represent clients in claims stemming from:
Public transportation accidents
Driver fatigue
Multi-vehicle wrecks
Fatal accidents
Defective vehicle parts
Dangerous roadways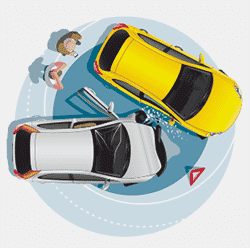 No matter whose negligence caused you or your loved one harm, we have the skills and resources you want on your side.
Who is liable for my injuries?
The "short" answer is whomever caused you harm is usually liable for your injuries. The long – and more accurate – answer is, it's complicated. The at-fault party may actually be multiple at-fault parties.
For example: say you are at a red light and the car behind you rear-ends you, pushing you into traffic. You are then hit by another car. Which driver is to blame – the one who rear-ended you? The car that hit you in the intersection? Both? What about if the car behind you was rear-ended; does that third driver bear any responsibility? What if the driver who hit you in the intersection is also hurt? What happens then?
As you can see, there could be many people at fault here – and you can bet that each driver's insurance company is going to point fingers at one another (and probably also at you) to try to avoid paying out a claim. Determining liability is one of the most important things we do as your Houston injury attorneys. Once we know who is liable, then we can purse your claim for damages against them.
How long do I have to a file a personal injury lawsuit in Houston?
Generally, you have up to two years from the date you were injured (or could have reasonably known about an injury) to file a personal injury lawsuit in Texas. Wrongful death claims and product liability lawsuits also have a two-year statute of limitations.
As with everything in life, though, there are exceptions. Claims against the government, for example, have a much shorter time frame, especially due to specific notice requirements that can be as short as several months. In cases where the victim is a minor, the statute of limitations may be tolled, meaning that the clock basically stops running until the child victim turns 18. But, the claims of the parents associated with the claim, including claims for medical bills or emotional distress, are usually not tolled, meaning the two year deadline still applies.
The best thing you can do is contact an attorney as soon as you realize you're injured, so that you can't be barred because you pursued a claim too late. It's also important to contact an attorney as soon as possible to try to collect and preserve any time-sensitive evidence that may be relevant to your claim, such as surveillance videos, witness statements, vehicle data recorders, call and text data, and other information which may be relevant to finding out who is responsible for causing your injury and why, but which may only be around for a short period of time.
What is my Houston personal injury lawsuit worth?
There's no such thing as a "set amount" when it comes to a personal injury award. Every case is different. We cannot determine the value of your claim without talking with you first. We need to see your medical records and talk with your boss about your wages. We need to understand the full extent of your injuries and the toll that will take on you and your family. Only then can we talk about how much your claim might be worth.
What kinds of damages are available in a personal injury case?
Damages, which are compensation you receive for your losses, are roughly divided into three categories:
Economic damages. These are things like medical bills, lost wages, and property damage. When we seek this type of compensatory damages, we look at the expenses you have already accumulated, plus what you could reasonably be expected to accumulate (or lose) over time.
Non-economic damages. These are things like your pain and suffering, or your loss of companionship with your spouse. These types of compensatory damages can vary depending on the extent of your injuries, your disfigurement, or other factors.
Punitive damages. Also called "exemplary" damages, punitive damages are designed to penalize poor behavior. They're rare, but if the person who caused you harm was acting in an especially egregious, reckless, or malicious manner, you could be awarded punitive damages. Unlike compensatory damages, punitive damages are capped at:

Twice the amount of economic damages, provided it does not exceed $750,000, or
$200,000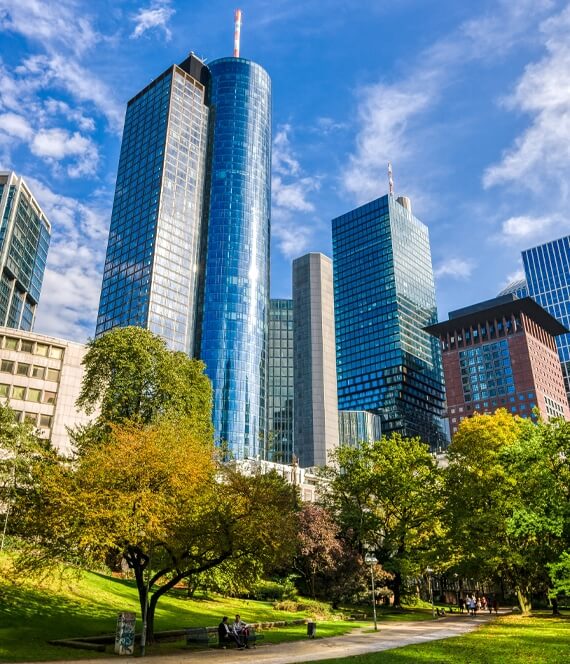 Can I afford a Houston personal injury lawyer?
Yes, you can! The Kishinevsky Law Firm takes all its injury cases on contingency. That means you never have to put your hands in your own pocket to pay us, and we only get paid after we win your case. Also, the first consultation with us is always free.
Do you have a personal injury lawyer near me?
The Kishinevsky Law firm is located at 13831 Northwest Fwy., Suite 312, in Houston. We have plenty of parking, and there's a bus stop right in front of our building. If you are too injured or ill to come to us, we can come to your home, hospital, or rehabilitation center or set up a conference via telephone or zoom
Aggressive Houston personal injury attorneys on your side
Dealing with a serious personal injury is hard, but you don't have to do it alone. At the Kishinevsky Law Firm, we help people get their lives back on track. To schedule your free consultation with a Houston personal injury attorney, please call 832-529-1111 or fill out our contact form.