Houston Traumatic Amputation Injury Lawyers
Caring advocacy when another's negligence causes loss of a limb in Texas
Most pain is internal. Your back hurts. You have difficulty breathing. You can't lift heavy objects like you used to. Traumatic amputation injuries are external – you and everyone you encounter can see that you've lost part or all of your arm or leg. Living with an amputation means a lot of daily struggles. Depending on your circumstances and the extent of your injury, your doctors can work to save enough of your limb so that you can wear a prosthetic device that allows you to function. With help, many amputees lead happy, productive lives. Yet, limb loss is a life-altering and permanent injury.
At Kishinevsky Law Firm, our Houston traumatic amputation lawyers understand the devastation of losing an arm or leg. Our seasoned personal injury lawyers work aggressively to show how the accident that caused your injury happened and who should be held responsible. We review with your doctors the severity of your amputation, what activities you can and cannot do, how the amputation is affecting you emotionally, what complications may arise, how well prosthetics can work, and many other medical issues.
We also review how your amputation is affecting your ability to work and perform the other life activities which you engaged in before the amputation. The good news is that many catastrophic injury cases we handle will settle, but we have a strong record of successful jury verdicts in personal injury cases.
What is a traumatic amputation injury?
The prestigious Johns Hopkins Medicine states that about 45% of all amputations are due to traumatic events such as car accidents, construction accidents, or workplace accidents. Amputations include body parts that are torn away or cut off due to the accident, or so severely damaged due to a crush injury or burn injury that the body part cannot be saved.
Johns Hopkins states, "If tissue destruction, infection or disease affects a body part in a way that makes it impossible to repair or endangers the person's life, that part may be removed by surgical amputation." Traumatic events that cut off blood flow can cause tissue to die, also necessitating an amputation.
What Houston accidents cause traumatic amputations?
Accidents that involve extreme forces can cause an amputation. Our Houston amputation lawyers represent clients who lost limbs in any type of forceful accident, including:
Falls from heights
Defective products
Electrical injuries
Discharged firearms
Other types of accidents
We file personal injury claims against all the defendants responsible for the accident that caused your loss of a limb.
What is the treatment for Houston traumatic amputation injuries?
The type of amputation surgery depends on the location body part, the reason for the surgery (such as a car accident), and the level of bone and tissue damage. Per Johns Hopkins, arm and leg amputations require "skill in handling and stabilizing all the different tissues of the body part including skin, blood vessels, muscles, nerves, tendons, and bone." Removal of a body part may require that the surgeon cut through bone, detach a joint, and/or separate bones at a meeting point, such as a knee.
Your surgeon will try to keep as much of your body intact as possible, while removing the injured or diseased tissue that might affect your health. Your surgeon should consider how the amputation will affect your mobility, feeling, and sensation. When possible, surgeons will also focus on ensuring a prosthesis fits and works properly.
Common amputation procedures include a standard amputation, osseointegration (OI), and rotationplasty:
The post-amputation stump must be kept bandaged, clean and dry until the stitches (sutures) can be removed. After the initial bandaging comes off, the doctor may offer a compression device called a shrinker sock to prevent swelling in the stump as the blood vessels heal. This process helps prepare the stump for a prosthesis if using one is part of your plan.
Amputees often work with many different medical providers to learn how to function with and without a prosthesis. The Amputee Coalition has a great amount of experience with prosthetic devices for arms, legs, and other body parts. A prosthesis is an artificial replacement for a missing limb or part of a limb. A prosthesis helps patients regain the use of their limb, their ability to function and work, and their self-confidence. Some of the factors you'll need to discuss with your doctor, the prosthetist, and your rehabilitation team include what activities you hope to perform, if you'll be walking and/or running, if you care about what the prothesis looks like, and many other factors.
Amputees work with a prosthesis professional who designs and fits the prosthesis. Houston patients also work with physical therapists who help with muscle and strength exercises, occupational therapists who help with daily activities, and other therapists who help you learn to use your prosthesis.
What is phantom pain?
Most people who have an amputation will experience something called "phantom pain." The exact cause is not clear. Johns Hopkins states that:
the remaining nerve connections in the spinal cord and brain "remember" the body part, and can cause a compelling sensation that it is still there (phantom limb syndrome) or severe pain (phantom pain syndrome). These symptoms can be very distressing. The surgeon can take steps during the amputation surgery to address the nerves that carry sensations back to the brain that affect pain and phantom sensations.
Resources for Houston amputees
Many amputees need psychological help to cope with their injury. Medical facilities like the University of Texas Southwestern work with family members, run support groups, and provide psychological counseling to help Houston amputation patients learn to manage their emotional anxiety and move forward with their lives.
The Amputee Coalition also offers a tool to search for local amputee support groups and resources in Texas.
What is the value of my traumatic amputation injury case?
You only get one chance to settle your claim or have a jury decide how much your case is worth. Insurance companies and juries need to see and understand everything that happened to you. That's why at Kishinevsky Law Firm, we focus on all the small details that can add up to large results. We don't take your case and then settle immediately – we wait until the status of your injuries and their full effect is clear. This means demonstrating whether your injuries are permanent, what home, work, and life activities you can and can't do, your past and future pain, and the past and future mental anguish you've had to endure and will likely endure as a result of the accident and the damages you suffered.
We demand compensation for all your current and future damages including:
Past and future medical expenses. After a traumatic amputation injury, victims require ER care, surgeries, hospital stays, and rehabilitative therapy. Many require psychological therapy, prosthetics, and medications. You will likely need multiple prostheses replacements and upgrades during your lifetime.
Lost income and earning capacity. These losses include permanent work loss benefits if you can't fully return to work.
Disfigurement benefits. Loss of confidence and self-esteem following a loss of limb are common.
Past and future pain and suffering. This part of your claim includes daily physical and emotional pain.
Additional damages include loss of function, loss of enjoyment of life's pleasures, loss of consortium, and property damage.
In some cases, such as when a drunk driver caused your limb loss, we may be able to seek punitive damages. Accident victims have two years to file their claim. Some exceptions may apply. The best course of action is to contact us immediately so we can investigate your claim, review your injuries and medical records, and start the claims process.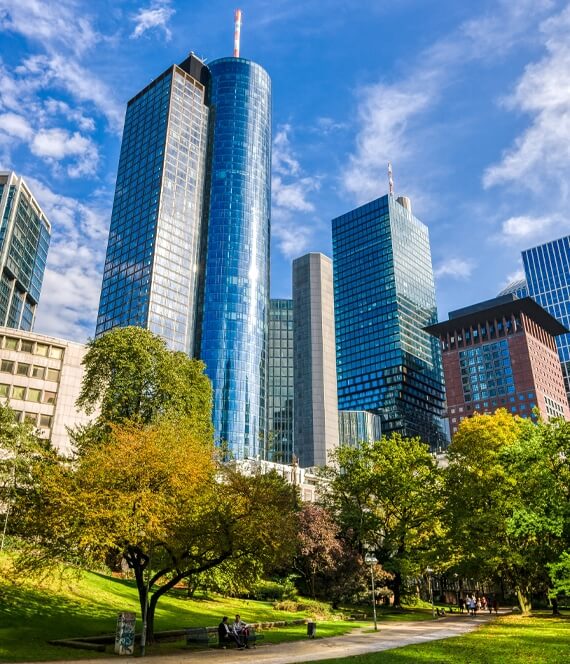 Do you have a traumatic amputation injury lawyer near me?
Our Houston personal injury lawyers meet clients at 13831 Northwest Fwy, Suite 312 in Houston. There's plenty of parking. The bus also stops right next to our building. If your injury prevents you from coming to our office, we will meet you at your home or a healthcare facility. We can also talk by telephone, or by Zoom. We're here for you.
Our lawyers understand how difficult it is to function and cope without a limb. We fight to obtain all the compensation you deserve. Although many personal injury claims do settle, we have the experience and resources to try your case in court.
Speak with an experienced Houston traumatic amputation injury lawyer now
We understand your trauma. At Kishinevsky Law Firm, we only represent personal injury victims. We work with a network of doctors and therapists throughout the Houston region, and are respected by former clients, insurance companies, and defense lawyers for our record of success. Numerous legal rating agencies have recognized our skills.
Traumatic amputation injury claims require seasoned trial lawyers with the skill and resources to advocate for your rights. To schedule a free consultation, call our Houston offices or fill out our contact form today. We handle personal injury claims on a contingency fee basis.