What to Do at the Scene of a Houston Car Accident
Car accidents are unexpected and disorienting. One second you are driving along, and the next you are jarred by a sudden impact as you feel your entire body jolt in reaction to the force of several tons of metal colliding with your vehicle. Your body releases adrenaline as your "fight or flight" response kicks in. During these first early moments after the crash, as you try to re-orient yourself and process what just happened, it is important to try to stay calm.
If you are involved in a car accident, it can be a stressful and overwhelming experience. However, it's important to take certain steps to ensure your safety and protect your rights, especially when you're injured in a car crash caused by someone else's negligence. Taking the following steps can help you regain control:
1. Calmly assess the situation
Ask yourself these important questions:
Are you seriously injured?
Is anyone seriously injured?
Is anyone in danger?
If the answer to any of these questions is yes, call 911 immediately.
2. Check the scene for safety
Is it safe for the people and vehicles involved in the accident to remain where they are? Is traffic being blocked? Can the vehicles be moved away safely? In assessing whether your vehicle or other vehicles can be moved safely, consider both the condition of the vehicle and how far away the nearest safe place is.
3. Document the crash scene before moving vehicles
You should not put yourself or others in danger or unnecessarily delay moving vehicles. If you can quickly document the initial crash scene by taking photos or a short video, before moving the vehicles, you should do so. Otherwise, document the scene as best you can after moving the vehicles. Take photos of the damage to all the vehicles involved, the road conditions, the crash scene, and any other details that may be relevant. If the other driver appears to be intoxicated or does anything unusual such as throwing alcohol bottles out of their vehicle, make sure to document this.
4. Exchange information with all involved drivers
Texas Transportation Code Chapter 550 requires all drivers at an accident scene to exchange information. You should also get the following information from any other driver involved:
Driver's license (photograph the front and back), address, and phone number
Insurance information: insurance company name and policy number. The easiest way to do this is to photograph the insurance card. When obtaining the other driver's insurance, you should check to see whether the policy is current, whether the vehicle he/she is driving is listed on the policy, and whether he/she is listed on the policy as the policyholder. If the answer to one or more of these questions is no, it does not necessarily mean the other driver does not have valid insurance, but this may be a red flag.
Vehicle license plate and general vehicle photos
Additionally, if there were any passengers involved in the crash or witnesses at the scene, you should get their names, address, and phone number. If any of the other driver(s) involved in the accident fled the scene, do not attempt to chase after them. Photograph their license plate if possible and notify the police.
5. Call the police and a tow truck if your car is not drivable
If there are no serious injuries at the scene or other emergencies requiring immediate attention, do not call 911 to summon the police. Instead, call the police non-emergency number. The non-emergency numbers and contact us pages for several law enforcement agencies in the greater Houston area are provided below.
Houston Police Department: Non-Emergency Number: (713) 884-3131
Harris County Sherriff: Non-Emergency Number: (713) 221-6000
Montgomery County Sherriff: Non-Emergency Number: (936) 760-5800
Sugar Land Police Department: Non-Emergency Number: 281-275-2020
Fort Bend County Sherriff: Non-Emergency Number: 281-341-4665
Bellaire Police Department: Non-Emergency Number: 713-668-0487
6. Seek medical attention
Depending on the extent of your injuries, you may need medical attention on the scene. If not, it is important to seek medical attention as soon as possible after the accident. Even if you do not feel injured, having a physician check you out can catch any internal or hidden injuries before they worsen. Additionally, seeing a doctor promptly shows the insurance company you are acting in good faith in the event you need to file a claim.
7. Consult an attorney before you talk to the insurance company
Working with an injury lawyer can provide you with a sense of confidence, as you will have an expert legal representative who will work to protect your rights and interests. They can assist you in navigating an intricate legal system, negotiating with insurance companies, and securing the proper compensation to which you are entitled.
It is important to consult with a Houston personal injury attorney to represent you as early in the process as possible, preferably before you talk to the insurance company about the crash. Insurance companies will sometimes take advantage of the situation right after a car accident when you are most vulnerable and may try to get you to say or do things during the claim process which they can then use against you to justify denying your claim or making a low settlement offer. If an insurance company contacts you, be aware that you are not initially required to provide any details nor admit any sort of fault. You have a right to be represented by an attorney who will protect your interests when dealing with the insurance company. If you have retained an attorney to represent you, you should generally avoid speaking with the insurance company directly, and if the insurance company contacts you, you should let them know you are represented by an attorney, provide the attorney's information, and ask them to contact your attorney's office directly.
At Kishinevsky Law Firm, we help people hurt in car accidents and we want to help you too. If you or someone you love suffered serious injury in a car crash, schedule a free consultation with us today by calling our office or completing our contact form.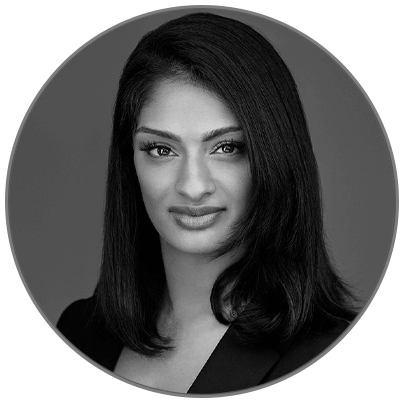 Houston personal injury lawyer Rashmi Parthasarathi represents clients in personal injury claims and has spent several years representing clients in product liability cases who were injured by pharmaceutical and medical device companies who put profits before safety of their products. In January 2020, Rashmi Parthasarathi joined the Kishinevsky Law Firm where she continues working to help clients harmed by the wrongful acts of others to obtain justice, especially individuals being taken advantage of by insurance companies and other large corporations.