Was Your Auto Injury Claim Wrongfully Denied By GEICO? We May Know Why
Recently, our attorneys have noticed an uptick in clients complaining of unpaid, delayed, and denied auto insurance claims from GEICO. Finding all of these similar stories curious, we decided to look into it a bit more closely to understand what's going on and how we can help our clients better. Here's some of the data and information we discovered.
Carrier Management reports GEICO (a subsidiary of publicly-traded company Berkshire Hathaway), like most insurers, earned record profits in 2020 due to the lack of vehicles on the road as everything shut down from COVID-19. In 2021, however, things changed. Although GEICO increased the overall dollar amount it received in premiums, an increased number of claims and "higher severity of claims" (particularly in the auto insurance division) significantly reduced profits, especially compared to 2020's record numbers. Per the publication:
"Claims frequencies in 2021 were higher for all [personal auto] coverages," the Management Discussion and Analysis section of the latest annual report says, citing bodily injury and property damage frequency jumps in the 13-14 percent range, and collision frequency increases of over 20 percent. Reporting that claim severities were up as well, the report also disclosed a $1.8 billion takedown in prior-year reserves impacting GEICO's loss ratio in the other direction (roughly 4.8 points based on $37.7 billion of earned premiums).
GEICO is losing auto insurance profits, fast
So far in 2022, GEICO is doing well – with the exception of their auto insurance division. As State Farm and Progressive continue to outgrow them in customers and profits, the auto insurance segment in particular for GEICO actually lost money for Q1 of 2022. The culprit? "Negative impact by ongoing increases in claim severities." GEICO's 10-Q documents show a pre-tax underwriting earnings loss of $178 million in the first quarter:
Insurance underwriting produced after-tax earnings of $47 million in the first quarter of 2022 versus $764 million in 2021. Underwriting earnings in the first quarter of 2022 were negatively impacted by ongoing increases in claims severities at GEICO. Underwriting earnings in 2021 reflected the effects of the premium reductions from the GEICO Giveback program and the favorable impact of lower claims frequencies for private passenger automobile coverages, which were partially offset by higher claims severities. After-tax earnings from insurance investment income decreased 3.1% in the first quarter of 2022 compared to 2021, attributable to lower dividend income.
A quick note on why we keep mentioning "claim severities." The more severe the accident, the more severe the injury – and as a result, the insurance claim is higher. Even with less people and vehicles on the road during the past two years, the New York Times reported back in February that the United States is experiencing the worst surge in traffic deaths in eight decades. Per the Times:
Crashes — and deaths — began surging in the summer of 2020, surprising traffic experts who had hoped that relatively empty roads would cause accidents to decline. Instead, an increase in aggressive driving more than made up for the decline in driving. And crashes continued to increase when people returned to the roads, later in the pandemic.
Per capita vehicle deaths rose 17.5 percent from the summer of 2019 to last summer, according to a Times analysis of federal data. It is the largest two-year increase since just after World War II.
With increasing claims frequencies and an increase in more severe accidents and injuries, GEICO is having to pay out more auto accident claims and higher amounts due to increased "claim severities"- all of which is causing GEICO to report significantly lower auto insurance profits than the record numbers it posted in 2020 as a result of the COVID shutdown.
Is GEICO denying claims to increase profits?
Anything's possible. After seeing record-breaking profits in 2020, it's likely those who made the most money want to do anything to continue making more. Avoiding paying out on significant accident claims keeps those profits going. Insurance claims adjusters employ a variety of methods to delay or deny claims, and many of these reasons ultimately come down to saving the company money.
Is this happening to you? Our Houston attorneys are happy to sit down with you to discuss your car accident insurance case.
If you've been involved in a car accident, the other driver's insurance company, your own insurance company, or both insurance companies may attempt to undervalue, delay, or deny your claim using tactics like:
Pressuring you not to speak with an attorney
Requesting unnecessary documents and information to delay your claim
Failing to communicate with you
Switching your claim between multiple adjusters
Failing to provide a reason for your denial
Alleging your injuries are not as severe as you claim
A skilled attorney can help you get to the bottom of why your claim was denied – the real reason.
At The Kishinevsky Law Firm, we understand the frustration of trying to get your insurance claim paid. When insurance companies refuse to cooperate, let our Houston attorneys step in and help. If you were involved in a car accident, you deserve to be paid the full amount of compensation for your damages by the insurance company. Call our office at 832-LAW-1111 or submit our contact form today for a free consultation.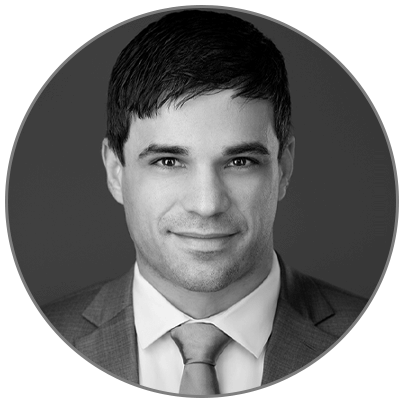 In April 2015, Leonid Kishinevsky started the Kishinevsky Law Firm, focusing his practice primarily on personal injury litigation. As a personal injury lawyer providing representation to clients throughout the greater Houston area, he assists people who have suffered economic and noneconomic losses and harms due to the fault of other people or companies.