If a Child is Hurt at Daycare in Texas, Who Pays for the Medical Bills and Damages?
According to a recent City of Houston report, are approximately 2900 licensed child daycare centers in Harris County alone. That number rises to over 3800 licensed daycares in the greater Houston area if the total includes Fort Bend County, Montgomery County, Galveston County, and Brazoria County.
Large numbers of parents and caretakers throughout the greater Houston area rely on daycares to watch their children during times when they are unable to because of work, classes, or other life obligations.
Daycare Facilities Are Subject to Strict Licensing Requirements and Regulations by the State of Texas
Texas law requires all commercial Child Day Care facilities to be licensed and registered with the State of Texas Child Care Licensing, which is part of the Texas Department of Health and Human Services.
The childcare industry is heavily regulated by the State of Texas, and there are numerous Minimum Standards established by the State of Texas which daycare facilities are required to follow. The purpose of the Minimum Standards is to protect the children who are in the custody of daycares and to promote the children's safety and well-being. The Minimum Standards cover a wide spectrum of regulations, covering everything from which routine paperwork is periodically required, to detailed instructions and standards about how children should be monitored and supervised based on age, to what protocol must be followed if a child is injured at a daycare.
If a Child Is Hurt at Daycare, What Is the Daycare Required to Do?
Under Texas Administrative Code Chapter 746.3607 and 746.307if a child is injured at a daycare and the injury is serious enough to require medical treatment, the daycare must administer first aid/CPR if appropriate, contact emergency services and take the child to receive medical care, and immediately notify the parents of the child.
Who Must the Daycare Notify?
For less serious injuries not requiring immediate medical attention, such as minor cuts and scratches, the daycare must notify the parents of the child's injury when the parent picks up the child from the daycare if not sooner.
Texas Administrative Code 746.305 also requires the daycare to notify Texas Child Care Licensing of any incident where a child was injured at the daycare and required medical attention. Child Care Licensing will then likely conduct a follow-up investigation to determine how the injury occurred and whether the daycare should be cited for any violations in relation to the injury. If a daycare fails to report a child injury to Child Care Licensing when required to do so by law, the failure to make the required report is a violation of the Texas Administrative Code.
Texas Administrative Code 746.701 requires the daycare to make a written report, including the minimum required information for:
Any incident where a child is injured at the daycare and requires medical care,
An incident where a child at daycare had to be hospitalized or contracted a communicable disease, or
Any other incident which placed or may have placed a child at risk of injury or harm, including forgetting a child in a vehicle or leaving a child unsupervised and allowing the child to wander off.
If a Child Is Hurt at Daycare, Who Is Responsible for Paying the Medical Bills?
If a child suffers an injury at daycare requiring medical treatment, the question of who is ultimately responsible for paying the medical bills will depend on what caused the child's injury, and whether the daycare has liability insurance.
Generally speaking, the whole point of a daycare is for parents to pay money to have their children properly cared for in a safe, positive environment. This is the job daycares agree to do when they accept money from parents and family members and agree to watch over children entrusted to their care. It is well understood that the reason daycares are needed to provide these services is because children need supervision and are not capable of being left by themselves. Thus, in most situations involving a child injury at daycare, a detailed investigation will often reveal some level of negligence by the daycare and its employees.
If the daycare is at fault or partially at fault for causing the child's injury, the injury claim should be covered by liability insurance – if the daycare has it. If the daycare does not have insurance, any compensation for medical bills or other damages would need to come from the assets of the daycare directly, or possibly the daycare's individual owners if there is no insurance and the daycare itself has insufficient assets to pay for the damages from the injury.
Texas Administrative Code 746.203 requires daycares to carry at least $300,000 in liability insurance to cover incidents of negligence which result in injury to a child on the premises of the daycare. The law does make an exception for daycares who cannot obtain liability insurance for an "acceptable reason" which includes the inability by the daycare to afford liability insurance.
Under Texas Administrative Code 746.207, if a daycare does not carry liability insurance, it must notify each parent in writing at the time it accepts their child into the daycare program.
In summary, when a child is injured at daycare, who is ultimately responsible for paying for the medical bills and other damages will depend on whether the daycare was at fault for causing the injury, whether the daycare has liability insurance, and additional other factors.
Child injuries are always a stressful and difficult event. Dealing with the emotional and physical fallout from the situation is hard enough without trying to navigate the legal maze of insurance law, daycare law, and personal injury law in order to obtain compensation for your child's daycare injury claim.
If your child has been injured in a daycare in Houston or the surrounding area, contact the experienced daycare injury attorneys at The Kishinevsky Law Firm today for a free consultation. Our attorneys have experience working on daycare and child injury claims throughout the State of Texas, and we will be happy to discuss your situation with you, explain your possible legal options, and explore how we may be able to help you and your family obtain full and fair compensation for your child's daycare injury claim.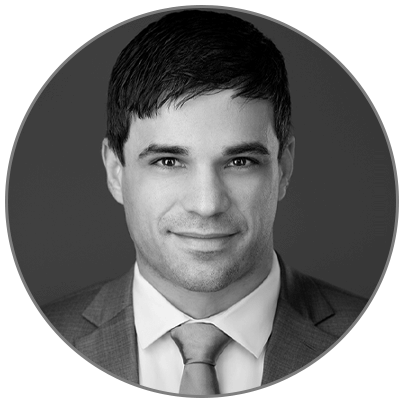 In April 2015, Leonid Kishinevsky started the Kishinevsky Law Firm, focusing his practice primarily on personal injury litigation. As a personal injury lawyer providing representation to clients throughout the greater Houston area, he assists people who have suffered economic and noneconomic losses and harms due to the fault of other people or companies.