Houston Man Sentenced to 45 Years for Robbery and Murder of Alief Resident
A Houston man was sentenced to 45 years in prison last week after pleading guilty to the murder of Ramon Esquivel, reports CW 39 Houston. This is one more step in closing the book on the senseless crime that took the life of 56-year-old hard-working family man who was robbed, shot, and killed in front of his own apartment building back in April of 2018.
Per CW 29, Elie Ngouelet, of Houston who was 18 at the time of the murder, "approached 56-year-old Esquivel outside an apartment complex in the 8400 block of South Course Drive in the Alief area about 5 a.m. on April 3, 2018. Prosecutors said that Ngouelet brandished a gun while attempting to rob Esquivel and, after a brief skirmish, Ngouelet shot Esquivel three times."
Ngouelet initially fled the scene, and turned himself into police a few days later. Harris County District Attorney Kim Ogg told the publication, "The victim in this case was totally innocent of any wrongdoing; in fact, he was waiting for a ride to work when he was gunned down in a senseless robbery. The hardworking residents of Harris County should not be afraid that they could lose their life to gun violence while standing in front of their own homes."
Under the terms of his sentence, Ngouelet must serve at least half of those 45 years before he's eligible for parole. He also may not appeal his sentence or his conviction.
Now that the plea bargain has been reached and finalized, the criminal court case brought by the Harris County District Attorney Elie Ngouelet is concluded. However, on the civil court side, Ngouelet isn't the only person who may be held liable for Esquivel's death. Although Elie Ngouelet was sentenced to 45 years in prison, that was his criminal trial. Negligent security cases are dealt with through the civil justice system, which can happen at the same time as a criminal trial, or afterward. A criminal trial involves the state prosecuting Ngouelet for his crimes of murder and robbery. A civil trial, however, involves Esquivel's family seeking compensation against all negligent parties for allowing a dangerous situation to exist; one that resulted in the death of their father.
What is negligent security?
Negligent security is a term used if someone is harmed in an assault or attack resulting from poor or non-existent protection from foreseeable criminal activity on someone else's premises. Property owners have a duty to residents, guests, and visitors to keep their premises safe from foreseeable threats and hazards, including threats and hazards posed by a foreseeable risk of crime on the property. If property owners fail to take reasonable steps to keep their premises safe from foreseeable criminal activity, they may be held liable.
Examples of properties that require proper, working security include:
Banks and ATMs
Nightclubs and bars
Shopping centers
Parking lots and parking garages
Hotels
And, of course, apartment complexes, like the one where Ramon Esquivel was murdered.
Houston property owners are required to take reasonable steps to prevent and mitigate foreseeable criminal activity. Depending on the facts, this could include security measures such as installing security cameras and regularly monitoring the footage, maintaining proper lighting, installing locking gates, conducting proper background checks, and providing trained and properly instructed security guards when needed.
Here in Texas, if you or a loved one are harmed by a criminal attack on another party's property, you may be able to hold that party civilly liable for your damages under a negligent security claim.
About Timberwalk Apartments, Partners v. Cain
The most pivotal negligent security case in Texas is a 1998 Supreme Court Case, Timberwalk Apartments, Partners v. Cain. This case, in which a tenant sued her landlord and management company after she was raped by an intruder, established several factors courts must consider when determining whether the victim of a crime that happened on the landowner's property can bring a claim against the landowner for negligent security. A landowner can be held liable for negligent security if the crime that happened on their property was foreseeable. In determining whether a crime was foreseeable, courts will look at the following factors, which are considered together in determining whether the risk of a crime on the property was foreseeable:
Proximity of other crimes. Have other crimes happened on the property or in the immediate vicinity? Have there been enough crimes in the vicinity to make a reasonable landowner aware of a risk that this type of crime could occur on the property?
How recent and how often have other crimes occurred? The more recent and frequent the number of nearby crimes in the proximity, the more a reasonable landowner should be aware that there is a risk of a similar crime occurring on the property.
Similarity of other crimes. The crimes need to be the same, or at least similar, to put a property owner on alert of dangers to their tenants and guests from a risk of crimes happening on the property.
Publicity of other crimes. Did the other crimes in the vicinity receive news coverage or was there some other publicity of the other crimes which should have alerted the landowner of a possible risk of crime on their property? A property owner's actual knowledge of past incidents strengthens the claim that the risk of a crime happening on the property was foreseeable.
Our Houston lawyers have experience with negligent security claims
Every negligent security claim is unique and fact-specific, which is why it's important to get a skilled attorney on your side if you believe you have a case. When we take your claim, we investigate every single detail, including:
Gathering information. We collect as much information about the incident as possible, including witness statements, police reports, and any available video footage.
Conducting a site inspection. We do our own inspection of the property or location where the incident occurred to identify any security lapses or deficiencies.
Evaluating security measures. Our team evaluates any security measures that were – and were not – in place at the time of the incident, such as lighting, locks, and security personnel.
Conducting background checks. We'll also run checks on the property owner, security provider, and any other parties to determine whether they had a history of neglecting security issues or any other relevant issues.
Obtaining data on nearby crime history. We obtain information from the relevant police departments about police calls to the property and surrounding area to better evaluate whether the risk of the crime was foreseeable to the property owner.
Reviewing security policies and procedures. We obtain and review security policies and procedures which were in effect to see if they were actually being followed by the premises owner at the time of the incident. The failure by a premises owner to have adequate security policies and procedures or the failure by a premises owner to follow their own security rules can be significant in determining whether a landlord is liable for negligent security.
Criminal cases often have concurrent civil claims
There are important differences between the criminal justice system and the civil justice system. The purpose of the criminal justice system is to punish someone who committed a crime by imposing a monetary fine, incarcerating them in prison, or by imposing the death penalty in the most severe cases. On the other hand, one of the purposes of the civil justice system is to compensate parties who have suffered harm due to the fault of someone else. If a crime victim or their loved one brings a civil case against a property owner for negligent security, they could potentially recover money damages to compensate them for the losses suffered as a result of the crime and the damages it caused. When there are civil and criminal proceedings that arise out of the same event, such as a crime which results in both a criminal prosecution and a negligent security civil claim, the two proceedings run independently of each other, although they can interact in important ways due to the overlap in facts and evidence between the two proceedings.
Unfortunately, the justice system is limited in the outcomes it can provide to the victims of a serious crime or their family members. We cannot travel back in time and prevent the crime from happening and undo the harm it caused. Instead, our civil justice system provides victims with money compensation for the harm they suffered, which is intended to come as close as possible to making the victim whole. Money cannot change the past, but for crime victims and their families, it can help them deal with financial hardships and provide security as they focus on moving forward and rebuilding their lives.
The civil justice system also makes society safer and reduces overall crime risk by allowing negligent security claims to be brought against property owners who fail to take reasonable steps to make their property safe from crime. The criminal justice system focuses on punishing the individuals who commit a crime, but generally does not consider a property owner's failure to implement reasonable security measures and how that may have facilitated the commission of the crime. By allowing crime victims and their families to bring negligent security claims against unreasonable property owners, the civil justice system holds unreasonable property owners economically responsible for the harms they caused by not having proper security through a judgment or settlement paid either by the property owner directly or by their insurance company. Likewise, by establishing a process that holds property owners financially responsible for the failure to provide adequate security, the civil justice system also creates a financial incentive for property owners to implement appropriate security measures to avoid potential liability in civil court.
The Kishinevsky Law Firm is proud to represent the family of Ramon Esquivel in their civil case for negligent security. We are also proud to represent other families of all victims of senseless crimes throughout the greater Houston area. If you or a family member have suffered injury from a crime which may have been  due to negligent security, please contact us by calling our office or completing our contact form to schedule a free initial consultation today.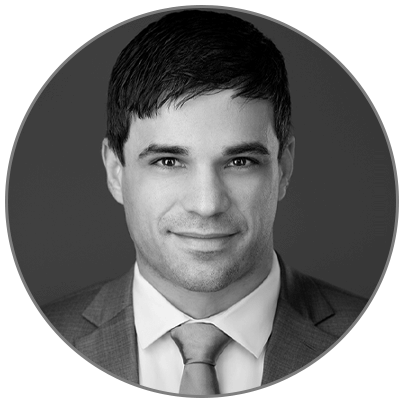 In April 2015, Leonid Kishinevsky started the Kishinevsky Law Firm, focusing his practice primarily on personal injury litigation. As a personal injury lawyer providing representation to clients throughout the greater Houston area, he assists people who have suffered economic and noneconomic losses and harms due to the fault of other people or companies.